Press: Revamped Tech-World Favourite TechnoSphere Crowdfunds for its Return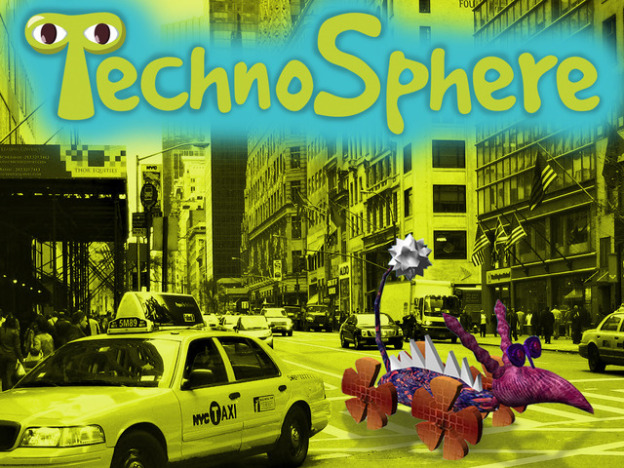 REVAMPED TECH-WORLD FAVOURITE TECHNOSPHERE CROWDFUNDS FOR ITS RETURN
KICKSTARTER CAMPAIGN LAUNCHES ON 19 NOVEMBER, SEEKS SUPPORT FOR GROUNDBREAKING TECHNOLOGY INNOVATIONS
FOR IMMEDIATE RELEASE
19 November, 2014
Media Only: press@technosphe.re; images available upon request.
Kickstarter Campaign (http://ow.ly/Ex4mj): 19 November, 2014 – 24 December, 2014
Online: https://technosphe.re/ | Twitter.com/TechnoSphere |  #BringTSBack Facebook.com/TechnoSphere2.0 | info@technosphe.re
Originally launched in 1995, TechnoSphere was an artificial life environment online populated by thousands of user-created digital creatures. The creators are revamping the experience by merging real and artificial life for the first time on an Android app using augmented reality. When relaunched as a suite of android apps with a newly overhauled graphic interface, users can quickly create their own creatures in 3D and change their colour and textures in real-time. This groundbreaking plan can become reality with the help of a successful #BringTSBack Kickstarter crowdfunding campaign, scheduled for 19 November to 24 December, 2014.
Over 100,000 unique users created over 1 million creatures in the 1990s, which led to a population explosion in TechnoSphere, and tight knitted user communities formed. As TechnoSphere went offline and the creatures went into hibernation, the creators wondered how and when they can create an advanced version of TechnoSphere. The #BringTSBack plan has been in the works for years, and there is currently a dedicated TechnoSphere 2.0 team with members in different countries bringing it to fruition. To support the project, the team is launching its major crowdfunding campaign on 19 November, which will run through 24 December, raising funds for the development of the suite of new apps.
The new TechnoSphere will be launched at the crosswalk of artificial life, mobile devices, and augmented reality. For instance, users can watch their creature run around their kitchen table using their mobile device to see the it come into their world via augmented reality. They can draw pathways for their beastie to whizz along, substantially increasing the level of interaction between the user and the creature, thus enhancing the user experience greatly. The creatures can interact with virtual trees and watering holes – which can be made out of paper as well for people who like the further combine the virtual and the real world. Using the GPS capabilities on the mobile devices, users can have location specific interactions with their creatures, such as taking their creature for a walk down the street and see it running alongside them.
For more information about TechnoSphere and the Kickstarter crowdfunding campaign, please see links below. Team member interviews, media images, video clips, and press clippings are available upon request.
Back us on our Kickstarter Campaign: 19 November – 24 December, 2014
Twitter @Technosphere | Facebook TechnoSphere 2.0 | www.technosphe.re
general inquiries: info@technosphe.re | media inquiries: press@technosphe.re